Sandlot JAX Fitness Festival Happening this Weekend
by Catherine Tortorici
April 13, 2022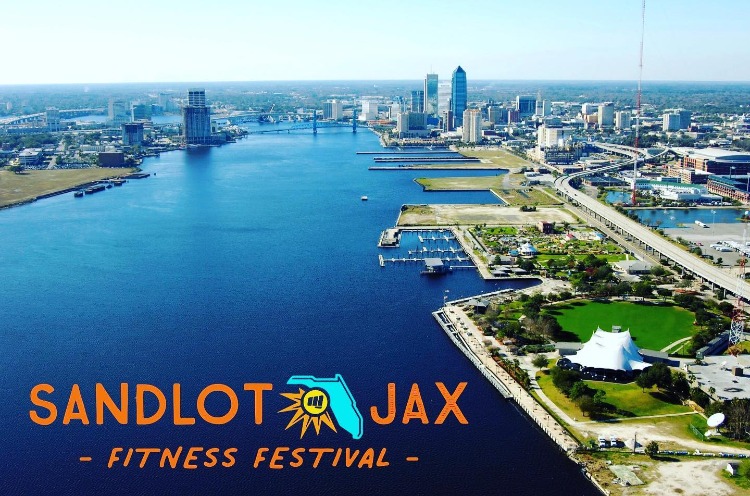 Sandlot Jax Fitness Festival to Bring World Class Speakers and Trainers to Downtown Jax
GORUCK aims to make Jacksonville Fitness Capital of Universe with Sandlot Jax
Jacksonville Beach, FL – (April 5, 2022) This month, GORUCK is partnering with leading fitness brands, Savage Race and Rogue Fitness, to transform Jacksonville into the Capital of the Fitness Universe with a three-day fitness festival, Sandlot Jax. Kicking off Friday, April 22 at Metropolitan Park in Downtown Jacksonville, Sandlot Jax is an outdoor fitness festival that will bring together 30+ global trainers, brands, and thought leaders in health, wellness, fitness and technology including: CEO of Niantic / Creators of Pokemon Go, John Hanke, Mixed Martial Arts Fighter and Green Beret, Tim Kennedy, Co-founder and CEO of Whole30 Melissa Urban, and best-selling author, Michael Easter.
Sandlot Jax is equipped with everything the health and fitness conscious consumer would want in a fun and fitness filled weekend, including access to world-renowned speakers, including experts in mental, physical, and social health; urban obstacle courses; 5/10K scavenger hunts; kids obstacle courses, and fitness classes taught by some of the best trainers in the world. Additionally, the festival will have food trucks, cornhole, and live music. 
Jason McCarthy is the Founder and CEO of GORUCK. He, along with his co-founder and wife, Emily McCarthy, came up with the idea for Sandlot Jax during the pandemic. The couple would workout in their driveway with friends while their kids ran around. "The best part was getting together, in the real world, drenched in sweat, talking about our lives. We thought, what if we invite all our friends to this town we love, to join us for some fun in the sun?" And so, the idea for Jacksonville's first fitness festival was born. "This is how friendships are forged and communities are strengthened," says McCarthy. "It also happens to be a great way to get healthy and live that life."
Sandlot Jax's Center Field, located at Metropolitan Park, will consist of activations from leading fitness brands, like Savage Race, who will have 17 urban obstacle courses set up, as well as an obstacle course for kids. GORUCK and Rogue Fitness will also have a major presence in the Center Field fitness enthusiasts to test themselves with various record breaking events, challenges, and scavenger hunts. Ticket buyers can take a break by visiting one of the festival's food trucks and enjoy a cold adult beverage while playing a game of cornhole or flip cup. Directly next door to Center Field is the WJCT (Public Radio) building, which will be the basecamp for the festival's global fitness leaders giving FIT Talks. For a complete schedule of events and speakers, click here. 
A three-day festival pass is $249 and includes access to all fitness events and classes, speakers, and activities. All fitness classes, as well as live music in the afternoon, will happen at Metropolitan Park. Day passes can also be purchased for $99 and kids 12 and under are free. From unlimited classes and events, to FIT Talks and live performances, tickets grant attendees get access to everything. For more information, visit sandlotjax.com.
About GORUCK
Founded in 2008 by former Green Beret, Jason McCarthy, GORUCK is headquartered in Jacksonville Beach, FL, and believes our way of life in America depends on those who serve, and the more we support them, the stronger our foundation as a country will be. We do this through a number of initiatives, including 1% for Those who Serve, as well as Chad 1000X. Under Jason's leadership, GORUCK builds the toughest rucking gear to equip the rucking revolution and force multiplies through training, Events, and 500+ GORUCK Clubs all over the world that empower real world communities in service to something greater than themselves. Jason serves on the Board of the Green Beret Foundation and is the author of, How Not to Start a Backpack Company. Learn more at www.goruck.com.