Miami-Dade County, where households typically spend more than 30% of their income on rent or mortgages, will soon add up to 32,000 affordable and workforce housing units to its housing supply.
At least 18,000 units are expected to be completed by the end of 2023. Some of those units will be housed at three Miami-Dade County Public Schools-owned sites for qualifying district employees.
The announcement, along with a string of other housing-related actions, was made last Thursday during the Building Blocks Housing Summit, named after the Building Blocks comprehensive program launched three months ago to increase housing supply and strengthen related protections for residents.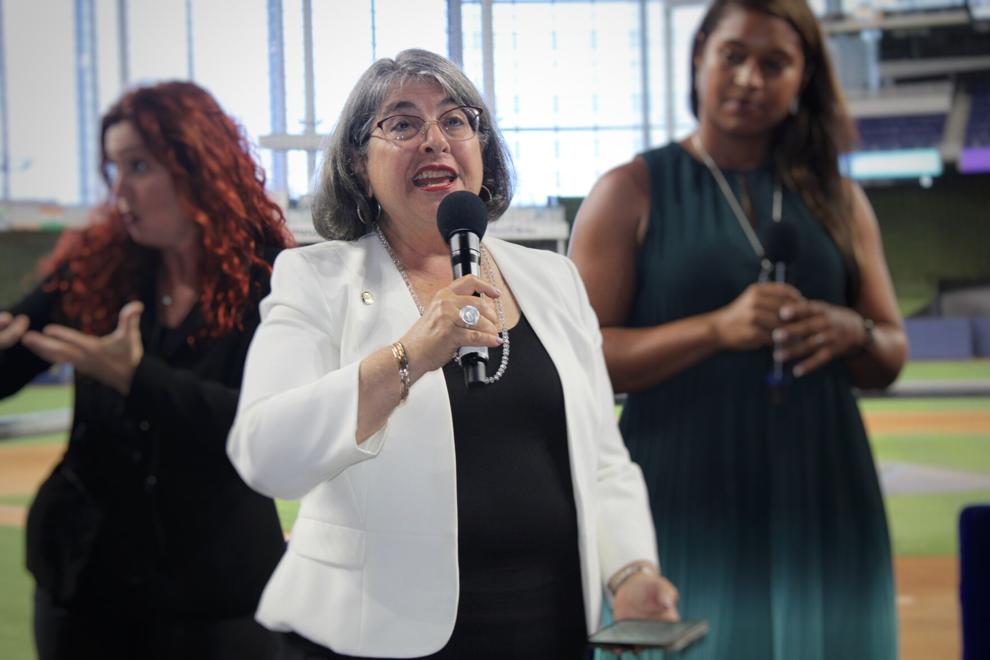 According to Mayor Daniella Levine Cava's office, there are now more than 100 projects scattered throughout the county aimed at solving the housing affordability crisis.
Mika and Brian Kleinschmidt, the real estate duo from the hit "100 Day Dream Home" HGTV home-design series, have agreed to work with the mayor's office to help design the new units.
The administration also is partnering with the University of Miami's Office of Civic and Community Engagement to track development projects using a real-time dashboard that filters them by ZIP code, district, number of units, status and development company. The dashboard, on Miamidade.gov/housingtracker, will be updated on a quarterly basis.
At LoanDepot Park last week, hundreds of tenants, developers, investors, residents and nonprofit leaders exchanged ideas during panels and breakout sessions on how to tackle the housing crisis head on. Those suggestions, many of which encouraged unlikely partnerships between various agencies, were then collected by the mayor's office for consideration.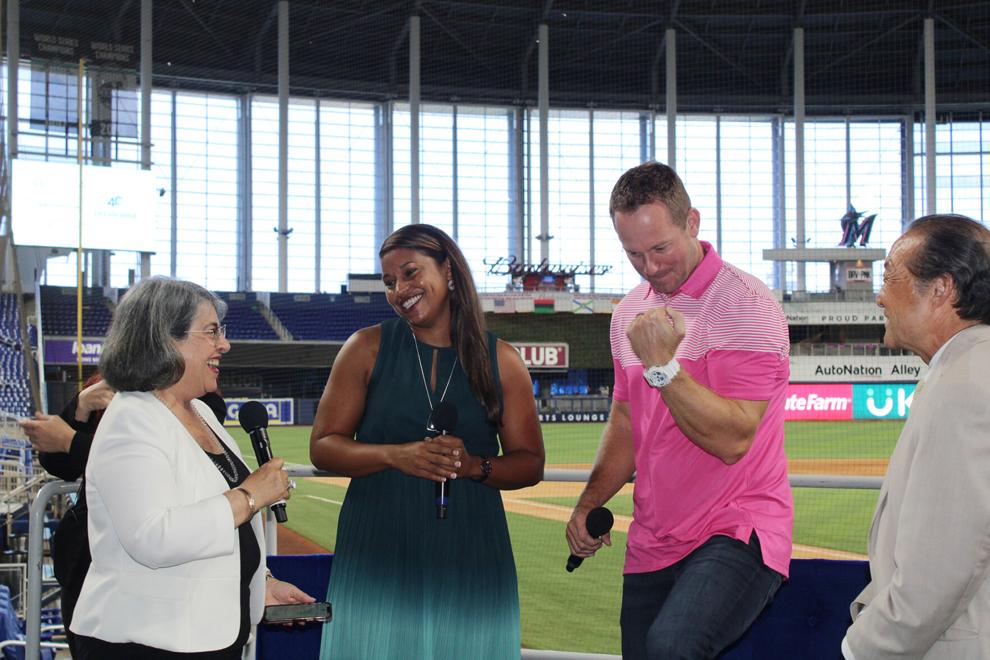 Levine Cava referred to those ideas as a very long "to-do list."
The Miami Workers Center is asking county leaders for inclusionary zoning and red tape removal to make it easier for organizations to help residents facing housing issues.
"It is very hard to deal with the system just to [help] one client," explained Miami Workers Center organizer Keisha Guyton during a panel discussion for residents, civic leaders and workers. "We have to address the fact that the system is not balanced. It's not allowing us to do the things we want to do for the people."
After being forced to move back into her parents' home with her three children because of rising rent herself, Guyton says she wants to help people who may be in a similar predicament but without the family support she received.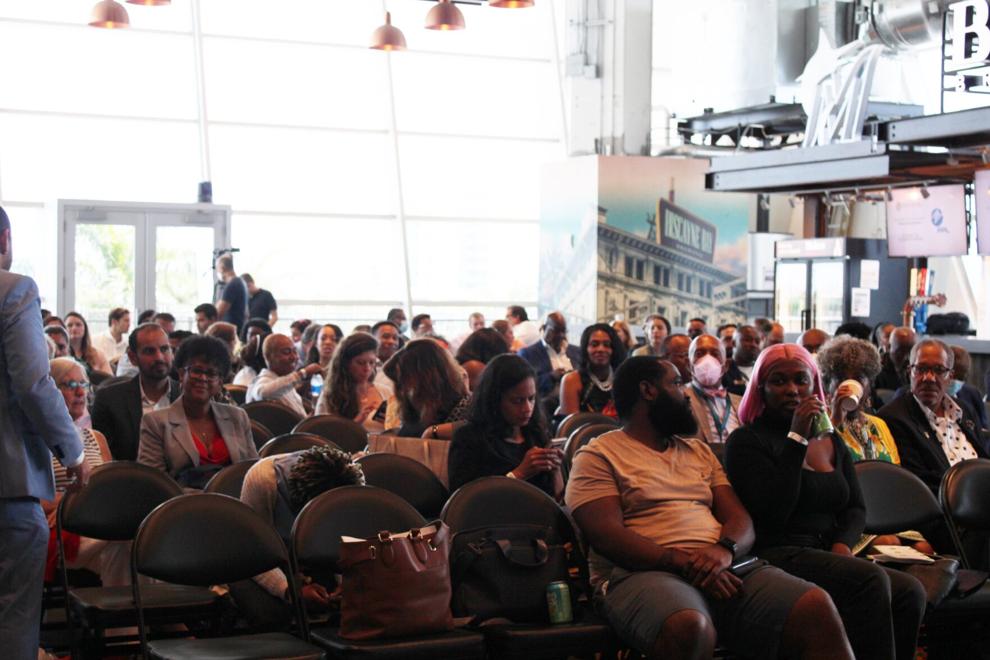 By the end of June, Miami saw nearly a 41% surge in rental prices compared to last year and leads the nation in rental housing cost increases, according to economists.
In a presentation Thursday, Carlos Martin, director of the Harvard Joint Center for Housing Studies Remodeling Futures Program, estimated that 6,000 households left the county during the pandemic as living costs reached record-breaking numbers.
"The truth of the matter is the system right now is pretty stuck … The lack of decent affordable housing is the biggest barrier for us to help the homeless population in Miami-Dade County right now," said panelist Hilda Fernandez, CEO of Camillus House, explaining the impact of the current housing market on displaced individuals looking to get back on their feet.
Leaders in the development space suggested that the county take advantage of underutilized space to meet housing demand.
Rev. David Bowers, vice president of Enterprise Community Partners' Faith-Based Development Initiative, said he wants to see South Florida take advantage of his organization's grant funding opportunities.
Enterprise Community Partners, a national nonprofit based in Maryland that creates homes, is using $1.3 million in grants from the Wells Fargo Foundation to help houses of worship convert unused land into affordable housing or community facilities as part of its faith-based initiative.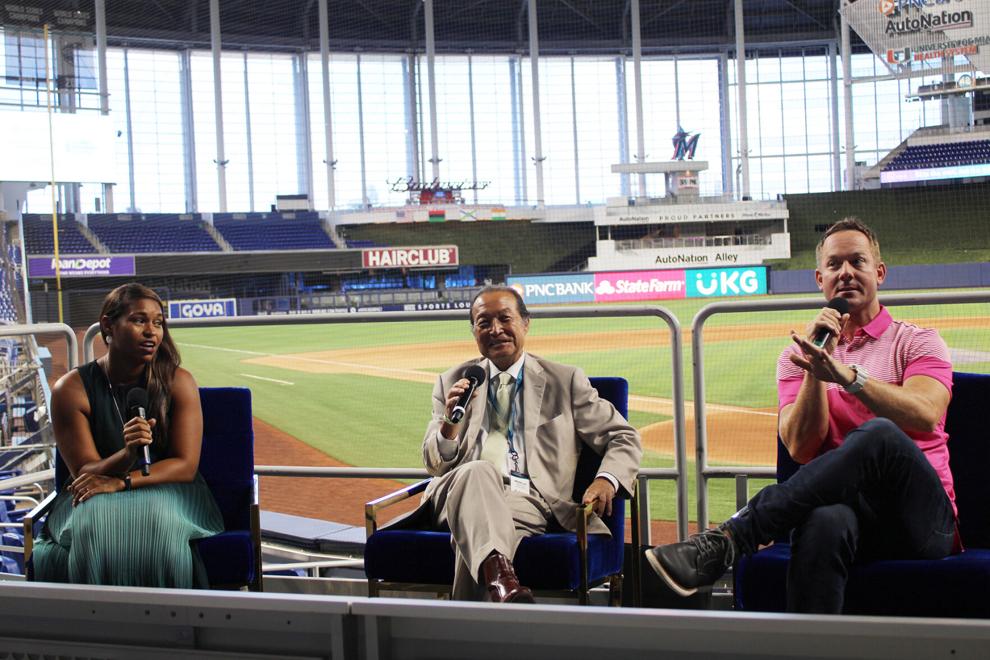 A UM study found 700 vacant or underused land lots in Miami-Dade County owned by houses of worship.
Expanding the effort to South Florida this year, Enterprise Community Partners announced plans to help 15 interested houses of worship in the region create 1,000 affordable homes.
"There are government officials who will look at houses of worship and say this isn't what you do. Why would we work with you?" said Bowers at a breakout session titled "Finding New Dirt." "And there are folks in the faith community who will look at developers as kind of the devil in disguise. We have to help people understand and respect what the other side brings to the table."
Lisa Martinez, former chief strategy officer for M-DCPS and one of four panelists for the breakout session, shared details about the workforce housing units on sites owned by the school district.
Three schools have been identified for the construction of the units.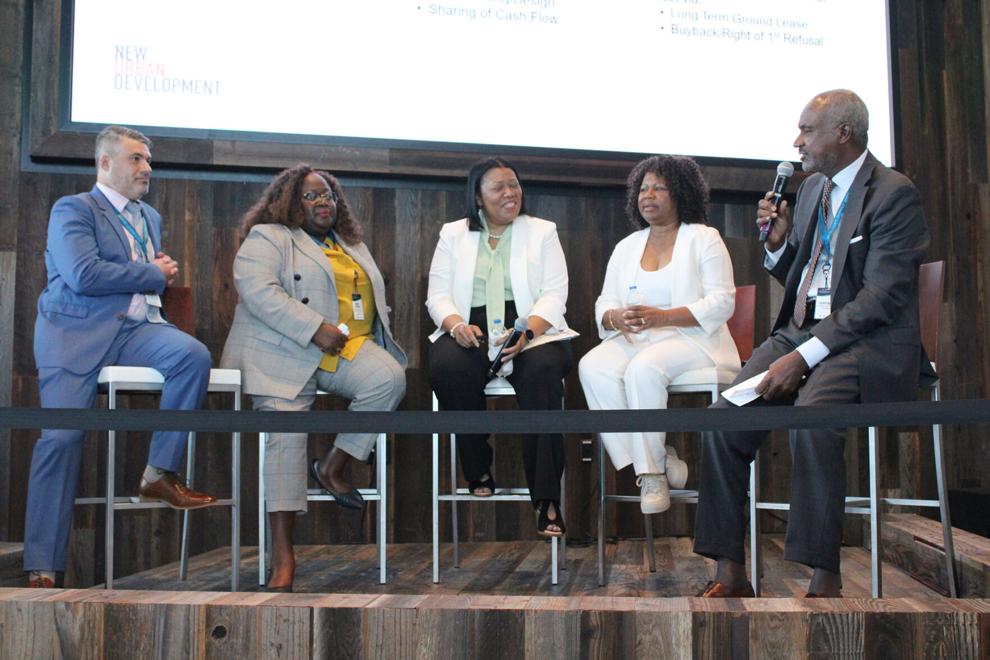 Phillis Wheatley Elementary School, located in Overtown, will have 150 units built on the property, while Southside Preparatory Academy in Brickell will have 10. J.R.E. Lee Educational Center in South Miami is the third site.
Eligibility will be decided by the county's Public Housing and Community Development Department based on income.
"We all need to be extremely aggressive in addressing [housing affordability], otherwise, we'll only keep talking about it, talking about it and won't see any change," said Jean Monestime, District 2 County Commissioner and longtime real estate professional.
Monestime, who also heads the commission's Public Housing and Community Services Committee, sponsored legislation earlier this year to create the Office of Housing Advocacy and a Tenant's Bill of Rights in the midst of rising rent costs.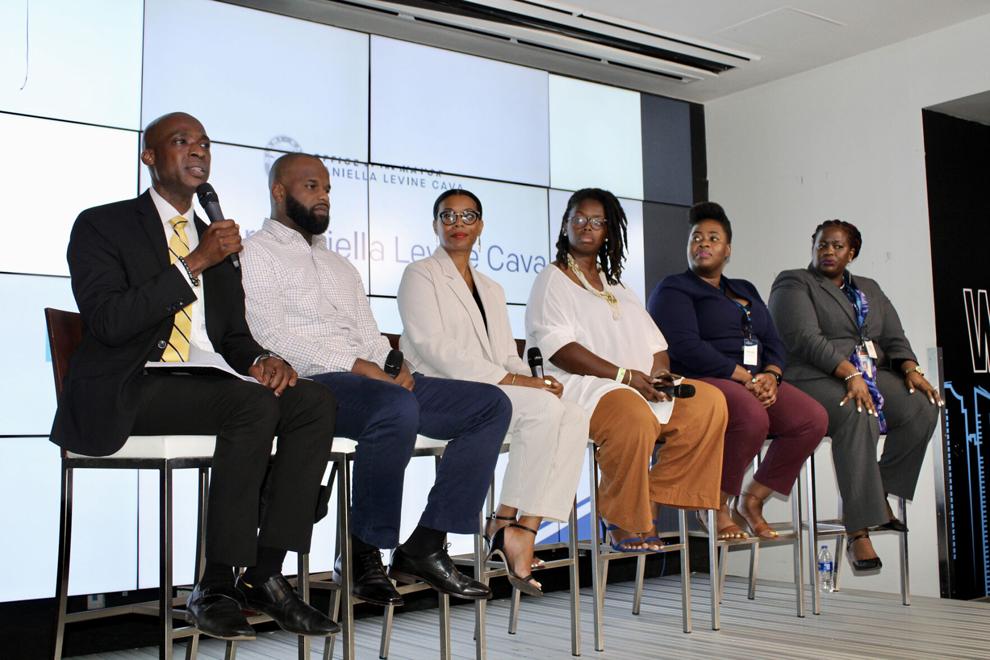 It all boils down to money, he said at the summit. Therefore, solutions to the housing issue must also address building wealth among low-income families and increasing access to rental assistance and loan programs for homebuyers.
"I absolutely feel very confident," Levine Cava told The Miami Times when asked if the newly announced actions can truly move the needle on housing affordability. "The fact that we already have 32,000 units in the process, first of all, should give people hope. For those that are struggling right now at this moment, it's hard to wait two years to find a unit, but we also have our new Office of Housing Advocacy, our Tenant's Bill of Rights and other programs that can help."
A $100 million commitment from the Healthy Housing Foundation also will support county efforts. About $5 million will go toward the Building Blocks Fund, increasing the pot for development and housing preservation to $75 million.
Levine Cava's office will work on both short-term and long-term solutions, including voucher programs and ways for landlords to accept subsidies, with some that can be implemented within the next year or two.